Iran
2016, 115 min

Section: Another View
Year: 2016
At first glance the fictional documentary Lantouri may seem to tell the story of a heroic gang that steals from Tehran's nouveau riche and gives to the poor. This is, however, not the case. Lantouri turns in a disturbing report on the frustrations eating at Iran's contemporary young generation, while also serving as an unorthodox investigation into the age-old law of "an eye for an eye," a principle still firmly entrenched in Islamic law.
Synopsis
Lantouri is the name proudly taken by a gang that steals from the rich and gives to the poor. Under a banner of philanthropy, they rob and extort Tehran's nouveau riche, but only they themselves know whether the resources thus obtained really ever make it to those in need. The central figure of the group, the charismatic Pasha, would gladly be Robin Hood, but in reality he's an unstable egomaniac whose short fuse leads to an irrevocable human tragedy. Director Reza Dormishian, one of the boldest of Iran's young generation of filmmakers, chose the pseudo-documentary form, allowing him to deftly manipulate viewer expectations by means of retrospective narration. He uses Pasha's plunge to the bottom as a springboard for a comprehensive investigation of the common use of "an eye for an eye," a principle still firmly entrenched in Islamic penal law. Influenced by the esthetic of music videos, Lantouri turns in a disturbing take on a society in which the frustrations of the young generation burst forth in open aggression.
Anna Kořínek (Purkrábková)
About the director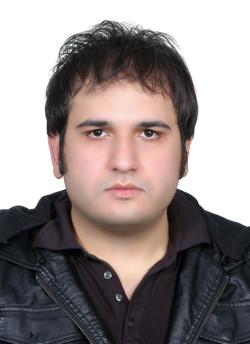 Reza Dormishian (b. 1981, Tehran) is one of Iran's most distinctive younger moviemakers. His films openly criticize Iranian society and make inventive use of a music video esthetic. He wrote his first film review at 16, later becoming editor-in-chief of multiple film publications. He worked with a variety of top Iranian directors as screenwriter and assistant, including Dariush Mehrjui and Alireza Davoudnejad. In 2002 he began shooting his own shorts and documentaries. His critically acclaimed feature debut Hatred (Boghz, 2012) screened at the festivals in Montréal and Warsaw. His sophomore effort I'm Not Angry! (Asabani nistam!, 2014) premiered in Panorama at the Berlinale but is still banned in Iran for its criticism of the regime. His latest feature Lantouri (2016) was again chosen for Berlin's Panorama section.

About the film
Color, DCP

| | |
| --- | --- |
| Section: | Another View |
| | |
| Director: | Reza Dormishian |
| Screenplay: | Reza Dormishian |
| Dir. of Photography: | Ashkan Ashkani |
| Music: | Kayhan Kalhor |
| Editor: | Haydeh Safi-Yar |
| Art Director: | Mohsen Nasrollahi, Golnaz Golshan |
| Producer: | Reza Dormishian |
| Cast: | Navid Mohammadzadeh, Maryam Palizban, Baran Kosari, Mehdi Kooshki, Bahram Afshari |
| Sales: | Iranian Independents |
Guests
Maryam Palizban
Actress
Reza Dormishian
Film Director