Archive of films

We're Still Together / We're Still Together
Chris can't go on. His classmates bully him, the girls don't know he's alive, and his mother doesn't understand him. Attacked by a gang of boys, he unexpectedly finds an ally in a young stranger and thinks maybe they could take off together. After having completely new experiences Chris finds out that Bobby may be more needy than he thought.

Synopsis
Teenager Chris wouldn't hurt a fly, but he's got problems with the world anyway: his classmates laugh at him, the girls think he's fat, and at home his mother doesn't really understand him. On top of that, a gang of boys attacks him on the street one evening, but he finds help from an unknown guy who jumps out of his car to intervene – and Chris can't hide his amazement. Even more so because he and the stranger get to talking, and the boy's embarrassed vulnerability prompts Bobby to invite Chris on a nighttime drive through the town. During stops at various parties and in assorted establishments where they seem to know his guide well, Chris is captivated by Bobby's confidence and directness toward everyone they meet. Among them is the somewhat unusual Olivia, and Chris senses that his protector is concealing something about her behavior. When he figures it out he realizes that Bobby has been making a somewhat false impression. The roles gradually reverse and Chris begins to understand himself better without ceasing to understand Bobby or liking him.
Eva Zaoralová (2012)
About the director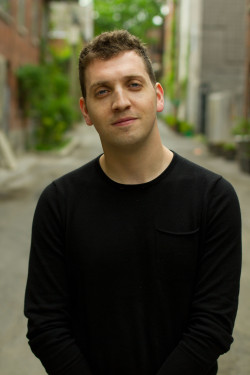 Jesse Klein is a filmmaker from Montréal. Klein holds an MFA in Film and Video Production from the University of Texas at Austin and for the past three years was an Assistant Professor of Film and New Media at Middle Georgia State University. He has written film criticism for Hammer To Nail, ION Cinema and No Budge among other publications. In early 2016, Klein was selected to the Berlinale Talents program as a director. His film We're Still Together is set to have its world premiere at the 2016 Karlovy Vary International Film Festival.
Contacts
Achromatic Media Inc.
160 Saint Viateur, Suite 220, H2T 1A8, Montreal
Canada
E-mail: [email protected]

Press kit

We're Still Together Press-kit
About the film
Color, DCP
World premiere
| | |
| --- | --- |
| Section: | Official Selection - Competition |
| | |
| Director: | Jesse Klein |
| Screenplay: | Jesse Klein |
| Dir. of Photography: | Pawel Pogorzelski |
| Music: | Alex Zhang Hungtai |
| Editor: | James Codoyannis, Jesse Klein |
| Art Director: | Edith Jorisch |
| Producer: | Evren Boisjoli, Marley Sniatowsky |
| Production: | Achromatic Media |
| Cast: | Jesse Camacho, Joey Klein, Brielle Robillard, Eve Harlow |
| Contact: | Achromatic Media Inc. |
Guests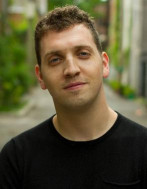 Jesse Klein
Film Director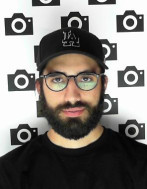 Evren Boisjoli
Producer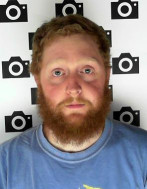 Marley Sniatowsky
Producer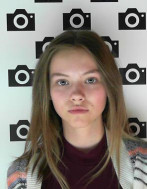 Brielle Robillard
Actress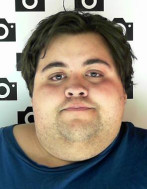 Jesse Camacho
Actor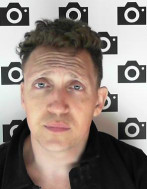 Joey Klein
Actor