A charismatic monk named Roberto Salus (the excellent Toni Servillo) is a guest at a meeting of G8 finance ministers held at a luxury hotel on the Baltic coast. But who invited the taciturn friar in the snow-white habit? And who killed one of the financiers who are planning radical changes to the world economic order? A stylistically-polished philosophical suspense drama from the director of the hit Viva la Libertà (KVIFF 2013).
Synopsis
"They are rich, fat, and sleek. They excel in wickedness, they do not plead the cause of the orphan, they do not defend the rights of the poorest." Such are financiers and bankers, the prime movers of global events, in the words of Carthusian monk Roberto Salus, who is attending a G8 summit of financial ministers at the invitation of IMF chief Daniel Roché. The scene is the Baltic coast at a majestic luxury hotel where state treasurers are preparing to introduce radical economic reforms that will have irreparable destructive effects on less-developed countries. The economic leaders' overweening arrogance, however, is severely tempered when one of them is found dead in his hotel room. Salus quickly becomes the main suspect. In his new film – a new kind of philosophical suspense drama – Roberto Andò proves that supreme stylistic elegance and intellectual depth need not be mutually exclusive. He reminds us through his hero, portrayed by the inimitable Toni Servillo (The Great Beauty) with cultivated grace and gentle irony, that wasting time has never harmed anyone.
Karel Och
About the director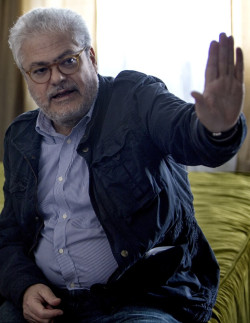 Roberto Andò (b. 1959, Palermo) began as a writer and screenwriter. He debuted as a director with Undated Diary (1995), a work which combines news reports and dramatic elements with interviews featuring cultural figures. Then followed The Prince's Manuscript (1999), a biopic of The Leopard author Giuseppe Tomasi di Lampedusa. He next shot the mystery melodrama Under a False Name (2004) and the family oriented Secret Journey (Viaggio segreto, 2006). He also directs for the theater and the opera. In 2008 he came out with the essayistic novel Undated Diary (Diario senza date), devoted to the city of Palermo. The year after publishing The Empty Throne (Il trono vuoto, 2012 – Premio Campiello award for Best Debut) he turned the novel into Viva la Libertà. Loved by viewers and respected by critics, the picture screened in the main competition at KVIFF 2013.
Press kit

The Confessions Press-kit
About the film
Color, DCP
International premiere
| | |
| --- | --- |
| Section: | Official Selection - Competition |
| | |
| Director: | Roberto Andò |
| Screenplay: | Roberto Andò, Angelo Pasquini |
| Dir. of Photography: | Maurizio Calvesi |
| Music: | Nicola Piovani |
| Editor: | Clelio Benvenuto |
| Art Director: | Giada Esposito |
| Producer: | Angelo Barbagallo |
| Production: | BiBi Film |
| Coproduction: | Barbary Films |
| Cast: | Toni Servillo, Daniel Auteil, Lambert Wilson, Connie Nielsen, Pierfrancesco Favino |
| Sales: | True Colours |
Guests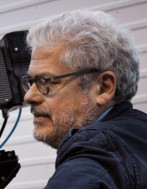 Roberto Andò
Film Director