Bobby is a timorous young man who's headed out to Hollywood to get to know the world. After graduating from the school of hard knocks, he returns to New York and becomes a convivial man about town as the manager of a notorious establishment. Allen's traditionally refined retro excursion to the dazzle and depravity of the 1930s.
Synopsis
Bobby leaves his ever-belligerent Jewish family and heads to Hollywood to learn about the world. Mesmerized by the dazzling glamour of movie stars and, above all, by secretary Vonnie's considerable charms, he experiences moments of both giddy happiness and bitter disappointment. He returns to his native New York with a broken heart – and newly-acquired savviness – to run an establishment renowned for its sinful chic. But then, when it finally seems that things are going his way, fate reshuffles the deck… Renowned DOP Vittorio Storaro's rich lensing brings heft to the golden era of Hollywood and the heyday of the New York Mob in an intricate labyrinth of luxury apartment suites and menacingly-darkened hideaways. Jesse Eisenberg's transformation from a neurotic underling into a convivial man about town enables Allen to present an affectionately nostalgic story of thwarted love with all his trademarks: wonderful music, polished one-liners, and debacles from which there is no escape – all set against the romantic machinations of muddled protagonists forced to pay for destiny's malicious tricks.
Kamila Dolotina
About the director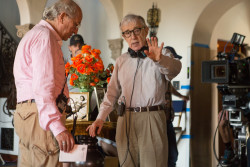 Woody Allen (b. 1935, New York City), director, screenwriter, actor, composer, and writer. His dogged consistency has led to a filmography of almost 50 features in as many years, all without sacrificing his unmistakable style, a feat demanding due admiration. The leitmotiv of love polygons that set the vortex of marital and personal crises spinning is the thread connecting his pictures Annie Hall (1977), Manhattan (1979), and Crimes and Misdemeanors (1989); then we have ingenious allusions to Russian literary classics in the titles Love and Death (1975) and Match Point (2005). After a trilogy set in European capitals that began with Vicky Cristina Barcelona (2008), this year Allen pays a visit to 1930s Hollywood and New York, which he presents in all their intrinsic beauty and baseness.
Contacts
AQS a.s.
Na Klikovce 7/367, 140 00, Praha 4
Czech Republic
Tel: +420 221 436 100
E-mail: [email protected]
www: www.aqs.cz

FilmNation Entertainment
150 W. 22nd Str., 9th Floor, NY 10011, New York
United States of America
Tel: +1 917 484 8900
Fax: +1 917 484 8901
E-mail: [email protected]
www: www.filmnation.com

About the film
Color, DCP

| | |
| --- | --- |
| Section: | Special Events |
| | |
| Director: | Woody Allen |
| Screenplay: | Woody Allen |
| Dir. of Photography: | Vittorio Storaro |
| Editor: | Alisa Lepselter |
| Art Director: | Santo Loquasto |
| Producer: | Letty Aronson, Stephen Tenenbaum, Edward Walson |
| Production: | Gravier Productions, Perdido Productions |
| Cast: | Jeannie Berlin, Steve Carell, Jesse Eisenberg, Blake Lively, Parker Posey, Kristen Stewart |
| Sales: | FilmNation Entertainment |
| Distributor: | AQS a.s. |
Guests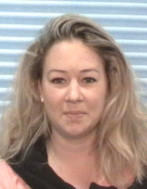 Andrea Metcalfe
Distributor