Mexico / Denmark / France / Germany / Norway / Switzerland
2016, 100 min

Section: Horizons
Year: 2017
Working mother Alejandra lives an unsatisfied life with her two sons and brutish husband Angel. She receives support from her brother Fabian, but he, like her husband, holds onto a secret. The arrival of mysterious Veronica turns the siblings' lives inside out and uncovers the desires their limited existence prevented them from exploring till now.

Synopsis
Working mother Alejandra lives with her husband and two sons in a small city. She doesn't have much to look forward to in her life, and her brutal partner Ángel, who likes to drink, is a constant worry. True, her brother Fabián is a support, but he's not the happiest of campers and, like Ángel, he's holding onto a big secret. When the mysterious Verónica appears, however, the siblings' lives are irreversibly turned inside out. As in his previous films, director Escalante's The Untamed criticizes Mexican society, taking stock of its oppressive system head-on and never allowing the camera to swerve away from systematic violence, especially misogyny and homophobia. This time, however, he adds fantasy elements to a reality rife with injustice, thereby shifting the family drama toward science fiction and allowing pure cinema to express the animality and pleasure that rise suddenly to the surface. For his chilling and unsettling film, Escalante was awarded Best Director at last year's Venice IFF.

Sandra Hezinová
About the director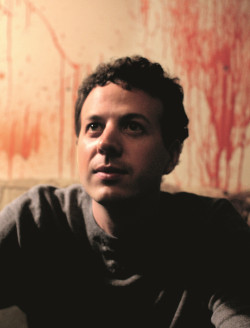 Amat Escalante (b. 1979, Barcelona, Spain) grew up in Mexico but went abroad to study. He studied editing and sound at CECC film school in Barcelona, later attending EICTV, the International Film and Television School in Havana. In 2001 he wrote and co-directed the short Modesta, and a year later in Mexico he directed Amarrados (2002), which took an award at the Berlin IFF in 2003. His feature debut Sangre (2005) screened in Un Certain Regard at Cannes, where it won the FIPRESCI Prize. The picture was also presented at KVIFF, as was a later film, Heli (2013), which brought Escalante Best Director at Cannes.

About the film
Color, DCP

| | |
| --- | --- |
| Section: | Horizons |
| | |
| Director: | Amat Escalante |
| Screenplay: | Amat Escalante, Gibrán Portela |
| Dir. of Photography: | Manuel Alberto Claro |
| Music: | Guro Moe, Lasse Marhaug, Martín Escalante |
| Editor: | Fernanda de la Peza, Jacob Secher Schulsinger |
| Art Director: | Daniela Schneider |
| Producer: | Jaime Romandía, Fernanda de la Peza, Amat Escalante |
| Production: | Mantarraya Produccione, Tres Tunas |
| Cast: | Ruth Ramos, Simone Bucio, Jesús Meza, Eden Villavicencio |
| Sales: | The Match Factory |