USA
2016, 93 min

Section: Special Events
Year: 2017
Casey Affleck and Rooney Mara star in a unique film meditation on love, coping with the loss of a loved one, and an ethereal denizen of the house who ranges across the centuries. The most original movie at this year's Sundance festival comes from the creators of the lyrical crime romance Ain't Them Bodies Saints (KVIFF 2013).
Synopsis
If you lose a loved one on your journey through life, time slows down – just when you want for it to charge ahead and drive away all those festering memories. And if you're the ghost of someone who died too young and you're not ready to leave this world, now and then the clock might stop altogether, or even start going backwards. Four years after his highly original elegy Ain't Them Bodies Saints, David Lowery brings us an equally absorbing film meditation on love and the essays of an ethereal household denizen who hovers across the centuries. The work's exceptional method of articulating the spectre's miserable quest to find eternal peace consists in its unexpectedly straightforward ideas, all the more elegantly interwoven in their linearity. New approaches to filmmaking and even creative courage are, in effect, often concealed within surprisingly simple contours. The most original movie screened at Sundance this year, A Ghost Story is headed up by Casey Affleck and Rooney Mara in a tale that effortlessly commands viewers' senses and emotions like none other.
Martin Horyna
About the director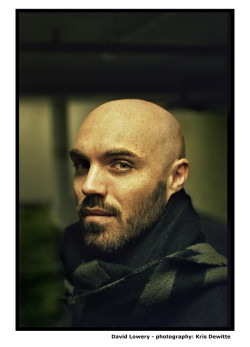 David Lowery (b. 1980, Milwaukee, Wisconsin, USA), director, screenwriter, film editor and producer, has lived in Texas since the age of eight. His films, such as the feature St. Nick (2009) and the short flick Pioneer (2011), have been presented at festivals all over the world, including Sundance and SXSW. After its premiere at Sundance and its inclusion in Cannes' Critics' Week, the lyrical crime romance Ain't Them Bodies Saints (2013) was also seen by Karlovy Vary audiences. Pete's Dragon (2016) was Lowery's first collaboration with a studio, in this case, Walt Disney Pictures. The same company is producing his current project, a live-action adaptation of Peter Pan. One of America's most remarkable filmmakers, Lowery is also completing Old Man and the Gun, starring Casey Affleck and Robert Redford, based on the true story of a bank robber who has no intention of letting old age get in the way of an enduring career in crime.
About the film
Color, DCP
European premiere
| | |
| --- | --- |
| Section: | Special Events |
| | |
| Director: | David Lowery |
| Screenplay: | David Lowery |
| Dir. of Photography: | Andrew Droz Palermo |
| Music: | Daniel Hart |
| Editor: | David Lowery |
| Art Director: | Jade Healy, Tom Walker |
| Producer: | Toby Halbrooks, James M. Johnston, Adam Donaghey |
| Production: | Scared Sheetless, Sailor Bear, Zero Trans Fat Productions, Ideaman Studios |
| Cast: | Casey Affleck, Rooney Mara |
| Sales: | A24 |
| | |
| www: | www.aghoststory.movie |
Guests
David Lowery
Film Director
Casey Affleck
Toby Halbrooks
James M. Johnston