Archive of films

Tarzan's Testicles / Ouăle lui Tarzan
A research center in Sukhumi, the capital of today's Abkhazia. Legend has it that it was built at the end of the 1920s to create a hybrid between man and monkey. The hypothetical creature never saw the light of day, but people and primates, like sad relics of the past, live together in the derelict wings of the medical institute to this very day.
Synopsis
Legend has it that at the end of the 1920s the Soviets built a research center in Sukhumi, the capital of Abkhazia, with the aim of crossbreeding humans and apes. The theoretical being never saw the light of day, similar to the failure of Marx's communist New Man ever to appear. Yet in the derelict wings of the Sukhumi institute man and monkey live together still, the former limited by the pressure of turbulent sociopolitical changes, the latter exposed to the merciless testing of new drugs and medical procedures. In a disputed territory on the shores of the Black Sea, permanently marked by the collapse of the Soviet Union and subsequent Georgian-Abkhaz conflicts, they share something in common: They have become dismal relics of a series of unsuccessful experiments from the past. This documentary essay ponders the relationship between humans and primates – the most similar of the mammals – in order to point out the destructive influence of ideological dogmas and the essential role of faith and ethics in all scientific research.

Martin Horyna
About the director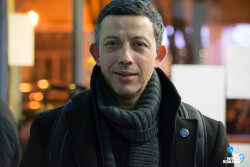 Alexandru Solomon (b. 1966, Bucharest) is a director, DOP, producer, member of the European Documentary Network, university teacher, and director of the One World Romania – Human Rights Documentary Festival. In the early 1990s he was one of the first Romanian directors to focus on the then overlooked possibilities of documentary filmmaking. He became known for the political slant of his work, which more than once sparked public debate and contributed to the perception of nonfiction production as a tool for reframing recent local history. Selected filmography as a director: Shriek into the Eardrum (1993, co-dir. Radu Igazsag), Zürich Chronicle (1993), A Dog's Life (1998), The Man with a Thousand Eyes (2001), The Great Communist Bank Robbery (2004), Clara B. (2006), Cold Waves (2007), Apocalypse on Wheels (2008), Kapitalism – Our Improved Formula (2010), Romania: Four Countries (2015).

Contacts
Hi Film Production SRL
23A Gramont Street, 040182, Bucharest
Romania
Tel: +40 212 524 867
Fax: +40 212 524 866
E-mail: [email protected]
www: www.hifilm.ro

Press kit

Press kit
About the film
Color, Black & White, DCP
International premiere
| | |
| --- | --- |
| Section: | Documentary Films - Competition |
| | |
| Director: | Alexandru Solomon |
| Screenplay: | Alexandru Solomon |
| Dir. of Photography: | Radu Gorgos |
| Editor: | Sophie Reiter |
| Producer: | Ada Solomon |
| Production: | Hi Film Production SRL |
| Coproduction: | Seppia |
| Contact: | Hi Film Production SRL |
Guests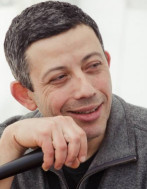 Alexandru Solomon
Film Director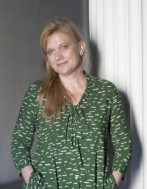 Ada Solomon
Producer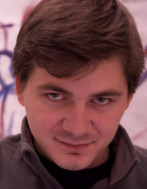 Radu Gorgos
Director of Photography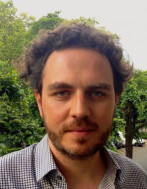 Cedric Bonin
Producer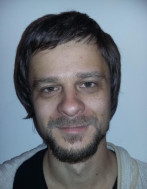 Marin Cazacu
Sound Engineer