Archive of films

Jiří Menzel – To Make a Comedy Is No Fun / Jiří Menzel – To Make a Comedy Is No Fun
This documentary about Jiří Menzel offers a sincere and unobtrusive tribute to his mastery as a film and stage director. Czech-Swiss filmmaker Robert Kolinsky prepared the groundwork for his picture over the space of several years, during which time he acquired testimonies from eminent European figures, who ponder Menzel's specific type of humour and its deeper significance. The chief take on the given theme is, however, the protagonist's own.
Synopsis
The creator of this documentary lives in Switzerland, where he is a renowned musician, virtuoso pianist and populariser of the music of Bohuslav Martinů. Nevertheless, the picture he made about his favourite director, Jiří Menzel, demonstrates that he also holds a great affection for film. Not only does Robert Kolinsky's documentary reveals that he is not only very fond of the great Czech filmmaker but he is also well-acquainted with the latter's films and stage productions. In addition to Menzel, who is given ample room here to elucidate how his work is tightly interwoven with his life philosophy, Kolinsky approaches other luminaries who discuss the specific nature of Menzel's humour, such as Emir Kusturica, Ken Loach, Miloš Forman, István Szabó and Věra Chytilová.

Zdena Škapová
About the director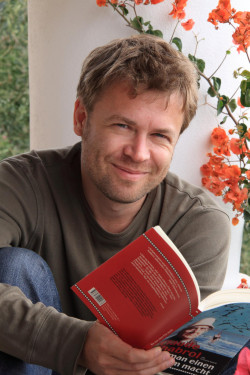 Robert Kolinsky (b. 1970, Solothurn, Switzerland). Filmography: Jiří Menzel – To Make a Comedy Is No Fun (2016, doc.)
About the film
Color, Black & White, DCP

| | |
| --- | --- |
| Section: | Out of the Past |
| | |
| Director: | Robert Kolinsky |
| Dir. of Photography: | Elia Lyssy, Jana Marsik, Ines Thomsen, Stefan Dux, Jan Kuldan |
| Editor: | Andrea Pugner |
| Producer: | Alfi Sinniger, Sarah Born |
| Production: | Catpics AG |
| Coproduction: | Czech Television, SRF |
| Sales: | Deckert Distribution |