Archive of films

What You Gonna Do When the World's on Fire? / What You Gonna Do When the World's on Fire?
Italy / USA / France
2018, 123 min

Section: Horizons
Year: 2019
The filmmaker gained access to an African-American community in the American South – to both ordinary people and to the otherwise reclusive Black Panthers. The sympathetic protagonists' stories reflect the burning issues associated with ongoing racism in America, which not only segregates the black community but physically threatens its members on a daily basis.
Synopsis
In his exceptionally intimate portrait of several members of a black community in the American South, the filmmaker casts likeable protagonists to show the difficult situation faced by African Americans and how race remains a determining factor for their identity and social status. For brothers Titus and Ronaldo the end of their carefree childhood means they must now face the harsh reality of their neighborhood – their mother warns them that if they're out after dark, they might get shot by the police. Judy runs a bar that serves as a meeting place for the community, but she's recently had to face the increasing costs of gentrification. Meanwhile, the Black Panthers want justice for the victims of racially motivated murders… The film premiered in competition at Venice.
Vít Kořínek
About the director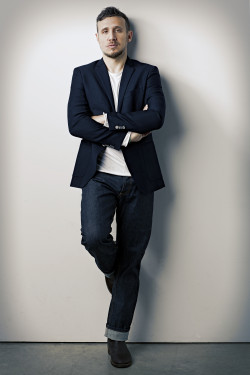 Roberto Minervini (b. 1970, Fermo, Italy). Filmography: Voodoo Doll (2005, short), Notes (2005, short), Come to Daddy (2005, short), Las luciérnagas (2006, short), The Passage (2011), Low Tide (2012), Stop the Pounding Heart (2013, doc.), The Other Side (2015, doc.), What You Gonna Do When the World's on Fire? (2018, doc.)
About the film
Black & white, DCP

| | |
| --- | --- |
| Section: | Horizons |
| | |
| Director: | Roberto Minervini |
| Screenplay: | Roberto Minervini |
| Dir. of Photography: | Diego Romero Suarez-Llanos |
| Music: | Ingrid Simon |
| Editor: | Marie-Hélène Dozo |
| Producer: | Paolo Benzi, Denise Ping Lee, Roberto Minervini |
| Production: | Okta Film, Pulpa Film |
| Coproduction: | Rai Cinema, Shellac Sud |
| Cast: | Judy Hill, Dorothy Hill, Michael Nelson |
| Sales: | The Match Factory |