Archive of films

Man of the Future / El hombre del futuro
Michelsen, an elderly truck driver, sets out on his last trip driving freight to the southern tip of Chilean Patagonia. The long and arduous drive through the magnificent, luxuriant natural landscape, past lakes and extensive glaciers, ultimately becomes a recapitulation of his life when he unexpectedly happens upon his adult daughter, whom he hasn't seen since her childhood.

Synopsis
The enchantingly beautiful landscape of Chilean Patagonia forms the backdrop for the story of an unexpected encounter between father and daughter after years of separation. When their paths cross as they both head in different trucks along the road leading to the southernmost point of the country, elderly Michelsen and young Elena, now almost an adult, are given an opportunity to get to know one another, to reassess their past and their mistakes, and perhaps to find a way back to one another. The fine-spun psychological study of credible characters, the sparing dialogue and close-ups of facial expressions largely captured in motion – in the truck's cab, at roadside stops or in the lush, vibrant lakeside rainforest – lend this minimalist film a vital, authentic charm.
Eva Zaoralová (2012)
About the director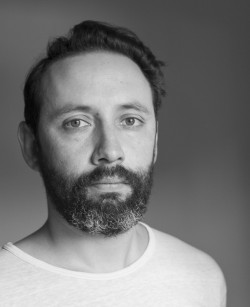 Felipe Ríos (b. 1982). Filmography: Das Golem (2003, short), The Man In the Suitcase (2005, short), Gabinete (2018, doc. series), The Emancipating Opera (2019, short), The Man from the Future (2019)

Contacts
Quijote Films
General Boonen Rivera 2427, , Santiago de Chile
Chile
Tel: +56 222 043 400
E-mail: [email protected]

Press kit

Press kit
About the film
Color, DCP
World premiere
| | |
| --- | --- |
| Section: | Official Selection - Competition |
| | |
| Director: | Felipe Ríos |
| Screenplay: | Felipe Ríos, Alejandro Fadel |
| Dir. of Photography: | Eduardo Bunster |
| Editor: | Nicolas Goldbart, Valeria Hérnandez |
| Art Director: | Amparo Baeza |
| Producer: | Giancarlo Nasi |
| Production: | Quijote Films |
| Coproduction: | Sagrado Cine, La unión de los ríos |
| Cast: | José Soza, Antonia Giessen, Roberto Farías, María Alché |
| Contact: | Quijote Films, Brigitta Portier |
Guests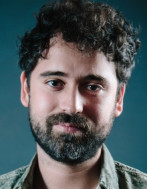 Giancarlo Nasi
Producer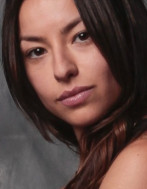 Antonia Giesen
Actress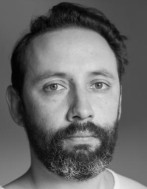 Felipe Ríos
Film Director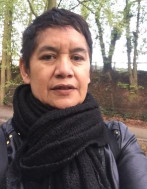 Brigitta Portier
Publicist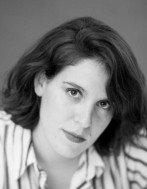 Elisa Leiva
Film Institution Rep.