USA
2021, 130 min

Section: Midnight Screenings
Year: 2021
During the New Year celebrations, the Green Knight appears at Camelot and challenges the Knights of the Round Table to an unusual game. Any of the knights may strike him once with an axe, under the condition that the Green Knight will return the blow within a year, to the day. Sir Gawain accepts the challenge, and so begins a timeless tale of courage, honor, and human frailty.
Synopsis
After 2013's Ain't Them Bodies Saints, 2017's A Ghost Story and the short Pioneer, shown at KVIFF a year later, David Lowery returns to Karlovy Vary with an epic fantasy based on one of the Arthurian legends, Sir Gawain and the Green Knight. In this epic poem from the late 14th century, Gawain sets out on a journey full of trials and temptation in order to fulfil his chivalrous duties and protect his honor. The story – a celebration of Christian virtues and a testimony to fading Celtic culture and its close connection to nature – is one of the masterpieces of Anglo-Saxon literature and has been translated into modern English by, among others, J. R. R. Tolkien. Lowery's vision is a darker, more mature, but visually consummate retelling of the classic tale of a young man who must earn his place at the Round Table.
Nikola Paggio
About the director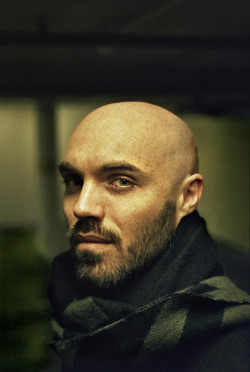 David Lowery (1980, Milwaukee, Wisconsin, USA). Selected filmography: Pioneer (2011, short), Ain't Them Bodies Saints (2013), Pete's Dragon (2016), A Ghost Story (2016), The Old Man & the Gun (2018), The Green Knight (2021).

Contacts
A24
31 W. 27th Street, 11th Floor, NY 10001, New York
United States of America
Tel: +1 646 568 6015
E-mail: [email protected]
www: www.a24films.com

Forum Film Czech s. r. o.
Arkalycká 951/3, 149 00, Praha 4 - Háje
Czech Republic
E-mail: [email protected]

About the film
Color, DCP

| | |
| --- | --- |
| Section: | Midnight Screenings |
| | |
| Director: | David Lowery |
| Screenplay: | David Lowery |
| Dir. of Photography: | Andrew Droz Palermo |
| Music: | Daniel Hart |
| Editor: | David Lowery |
| Art Director: | Jade Healy |
| Producer: | Toby Halbrooks, James M. Johnston, David Lowery, Tim Heading |
| Production: | A24 Films |
| Coproduction: | Ley Line, Bron Studios, Wild Atlantic, Sailor Bear |
| Cast: | Dev Patel, Alicia Vikander, Joel Edgerton, Sarita Choudhury, Sean Harris, Ralph Ineson |
| Sales: | A24 |
| Distributor: | Forum Film Czech s. r. o. |