An authoritative father tries to give his family the best, and so he invites a magician to perform at his older son's birthday party. But something goes wrong during a trick with a magic box, and the wife and three sons watch as the head of the household is transformed into a chicken… The film won the Critics' Week Grand Prize in Cannes this year.

Synopsis
An authoritative father tries to give his family the best. Every evening, he finds time for his two older sons, and he even hires a magician for one of their birthday parties. The mood at the party is jovial, and when the magician asks for a volunteer, the father gladly raises his hand. But something goes wrong, and he never emerges from the magic box. Instead, the family is left with the chicken into which he has been transformed, and so the passive wife is forced to undergo her own fundamental transformation and take responsibility for the family. Omar El-Zohairy says of his scathingly playful film that he envisioned it as a poem – a poem about antiheroes that the world has overlooked, and one that says much about life in contemporary Egypt. Winner of the Grand Prize at this year's Critics' Week in Cannes.

Anna Kořínek
About the director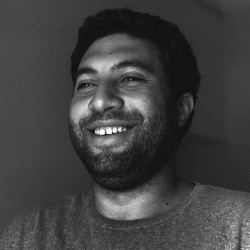 Omar El-Zohairy (1988, Cairo). Filmography: Zamir (2011, short), The Aftermath of the Inauguration of the Public Toilet at Kilometer 375 (Ma baad wadea hagar el asas l mashrou el hammam bel kilo 375, 2014, short), Feathers (2021)​.​
About the film
Color, DCP

| | |
| --- | --- |
| Section: | Horizons |
| | |
| Director: | Omar El-Zohairy |
| Screenplay: | Ahmed Amer, Omar El-Zohairy |
| Dir. of Photography: | Kamal Samy |
| Editor: | Hisham Saqr |
| Art Director: | Assem Ali |
| Producer: | Juliette Lepoutre |
| Production: | Still Moving |
| Coproduction: | Film Clinic, Lagoonie Film Production, Kepler Film, Heretic |
| Cast: | Demyana Nassar, Samy Bassiouny |
| Sales: | Heretic Outreach |
Guests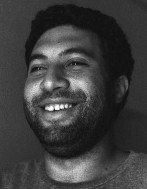 Omar El-Zohairy
Film Director