Archive of films

Josh's Trees / Les arbres de Josh
The feature-length documentary by Peter Entell, which won the Grand Jury Prize at the Montreal IFF last year, is dedicated to the filmmaker's friend, Josh Hanig. The American producer and director died a year after his son was born. Five years later, the little boy started asking questions and Entell made a film in order to pass on to the boy memories of his father.
Synopsis
This feature-length documentary is dedicated to the director's best friend Josh Hanig who produced and directed film and television for twenty years. He died within a year of the birth of his son Marshall. Five years passed and the little boy started asking questions about his father. How can he form an image of the dad he doesn't remember? "I first met Josh thirty years ago when we were university students," says the director. "Together, we hitchhiked around Europe and it was during our travels that the idea first dawned on us to become filmmakers. And ever since then we've made films, he in California and I in Switzerland. He searched for years to find the woman of his life. He finally met Leslie while in his late forties, and they married. And just as she became pregnant, he became ill with what was to become terminal cancer. Knowing that he didn't have long to live, my friend asked me to pay attention to his son. This film is a tribute to that promise."
About the director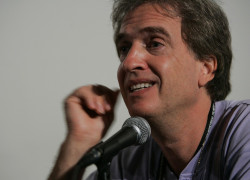 Peter Entell (b. 1952, New York) has lived in Switzerland since 1975. He studied anthropology, but then turned to documentary filmmaking and began as a sound and film editor. He makes films in Europe, Asia and Africa and focuses on social, political and ecological themes. He has recently also been making film portraits. In 1989 he won the Guggenheim Fellowship award and his films have won a number of prizes. Of Entell's filmography we could mention, e.g. Moving on: The Hunger for Land in Zimbabwe (1983 – John Grierson Award for Best Film by a new director), Depending on Heaven (1987 – Man and Nature award at the Troia festival in Portugal), The Testimony of Four South African Workers (1988), Waiting for the Caribou (1991), Skaters Hit the Town (1994), The Tube (2001).
Contacts
Show and Tell Films
Chemin de Pacoty 22, 1297, Founex
Switzerland
Tel: +41 79 376 55 57
E-mail: [email protected]

About the film
Color, 35 mm

| | |
| --- | --- |
| Section: | Another View |
| | |
| Director: | Peter Entell |
| Screenplay: | Peter Entell |
| Dir. of Photography: | Marshall Leitner-Hanig, Josh Hanig, Leslie Leitner, Alan Abrams, Rick Elion, Peter Entell |
| Editor: | Peter Entell |
| Producer: | Peter Entell |
| Production: | Show and Tell Films |
| Cast: | Josh Hanig, Marshall Leitner-Hanig, Leslie Leitner |
| Contact: | Show and Tell Films |
Guests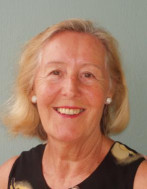 Francine Brücher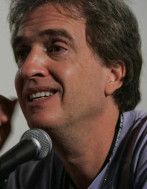 Peter Entell
Film Director