Archive of films

White Massai / Die weisse Massai
A courageous and determined young white woman and a proud black warrior, a woman overcoming the innumerable obstacles of an alien culture in order to be with her love. A love story set in the fascinating African natural environment and based on the successful novel by Corinne Hofmann.
Synopsis
Carola and her boyfriend Stefan are on holiday in Kenya. On the last night she meets a Samburu warrior. Carola falls in love with the handsome Masai Lemalian at first sight and decides not to return to Switzerland. She sets out from Nairobi on a long journey through the African wilderness in search of Lemalian. Their first meeting fails to work out as she had imagined, but she decides to stay with him. She goes back with him to his native village where she slowly and uncertainly tries to adapt to his tribal way of life. Based on the best-selling book by Corinne Hofmann, the film is not only about a fateful love, but also about the insuperable differences between African and European culture, the difference in traditions, thinking and everyday life, which pushes the heroine to the very limits of her strength and resources. In a story on the boundary between fairytale and educational film about African natives, African nature and landscape play one of the leading roles.
About the director

Hermine Huntgeburth (b. 1957, Paderborn, Germany) studied in Hamburg and then in Sydney, where she wrote scripts, assisted in theatre direction and worked in film as a technician and camerawoman. After directing three shorts she made her feature film debut in 1991 In the Circle of Loves (Im Kreise der Lieben), for which she won a prize for Best Young Director in Germany. She has made television films and film adaptations of novels, and her next full-length feature film was The Trio (1997). A few years later she had great success with a film for children, Bibi Blocksberg (2002). More recently she made the television films Eva Blond – Confession of Innocents (Eva Blond – Zwerg im Schliessfach, 2003) and The Boxer and the Hairdresser (Der Boxer und die Friseuse 2004). She is currently working on the film Hilde.
About the film
Color, 35 mm

| | |
| --- | --- |
| Section: | Horizons |
| | |
| Director: | Hermine Huntgeburth |
| Screenplay: | Johannes W. Betz |
| Dir. of Photography: | Martin Langer |
| Music: | Niki Reiser |
| Editor: | Eva Schnare |
| Producer: | Günter Rohrbach |
| Production: | Constantin Film Production AG |
| Cast: | Nina Hoss, Jacky Ido, Katja Flint, Nino Prester, Janek Rieke |
| Contact: | Bontonfilm, a.s., Beta Cinema GmbH |
| Distributor: | Bontonfilm, a.s. |
| | |
| www: | www.weissemassai.film.de |
Guests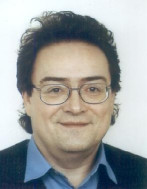 Aleš Danielis
Distributor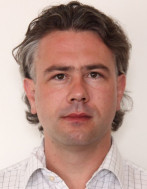 Marek Jeníček
Distributor, Producer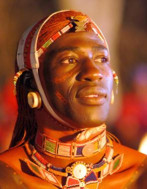 Jacky Ido
Actor, Actor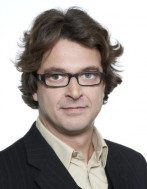 Andreas Rothbauer
Distributor, Producer, Sales Agent