The film is a parable of the impossibility of escaping one's own actions. In expressing this message, the directors have drawn on their insights from psychoanalysis and transported the character of their young contemporary into the world of comics, where Good and Evil battle furiously for his soul.
Synopsis
Donny is pushing thirty, and leading an easy, trivial life in Stockholm with a job as a newspaper gossip-columnist, but in practically the first moments of the film, a dark comic-book stylisation starts to penetrate the realist story line. Good in the form of a beautiful red-haired girl fights off a horde of violent men representing Evil. Almost against his will, Donny is drawn into the fray, and what is more, it turns out that he is the crucial object in the struggle for the forces of Good and Evil, vying for his soul. To be saved he has to remember events in his youth, which the directors paint in colours so black that the cruelty of the comic-book characters seems by comparison scarcely more than harmless play-acting for the sake of entertainment.
About the director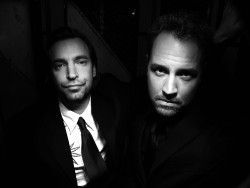 Mans Marlind (b. 1969, Vallentuna, Sweden) studied film directing at the University of Stockholm and later in the USA during 1990s. Since 1995 he has worked for Swedish television, writing and directing episodes for various drama series. He has worked with Björn Stein before, co-directing the medium-length film Disco Kung Fu, and he is also the author of the screenplay for Storm, their first full-length feature film.
Björn Stein (Gothenburg, Sweden) studied briefly at the Film Institute in Stockholm at the beginning of the 1990s, before embarking on a career shooting advertisements, music video-clips and individual episodes for television series. He also works as a film editor, and he edited as well as co-directed Storm.
About the film
Color, 35 mm

| | |
| --- | --- |
| Section: | Another View |
| | |
| Director: | Måns Mårlind, Björn Stein |
| Screenplay: | Mans Marlind |
| Dir. of Photography: | Linus Sandgren |
| Music: | Carl-Michael Herlöfsson |
| Editor: | Björn Stein |
| Producer: | Karl Fredrik Ulfung |
| Production: | Breidablick AB |
| Cast: | Eric Ericsson, Eva Röse, Jonas Karlsson, Lina Englund |
| Contact: | Swedish Film Institute, TrustNordisk |
| | |
| www: | www.stormfilmen.se |
Guests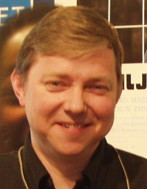 Gunnar Almér
Film Institution Rep.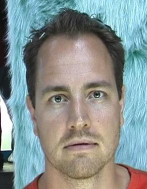 Björn Stein
Film Director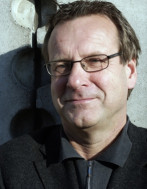 Staffan Grönberg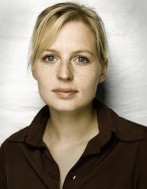 Sofie Nyholm
Sales Agent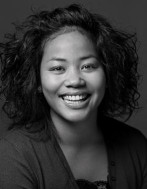 Natja Rosner
Sales Agent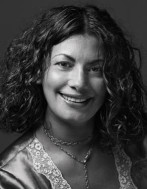 Füsun Eriksen
Sales Agent