Archive of films

Road to Guantanamo / Road to Guantanamo
Awarded a Silver Bear for Direction at this year's Berlinale, the film tells the story of four young Muslims. They have grown up and live in England, but when one invites the others to his wedding in Pakistan, they end up in the prison camp in Guantanamo, suspected of collaborating with terrorists.
Synopsis
The story of four young Muslims who in September 2001 left the small English town of Tipton for a trip to Pakistan. It starts innocently. Nineteen-year-old Asif is going to see his bride and invites his friends Ruhel, Shafique and Monir to the planned wedding. They meet up in Karachi, and then travel to Afghanistan. There they are arrested by the allied forces. One of them disappears and the three remaining young men, regarded by the Americans as terrorists and collaborators with the Taliban, are interrogated, humiliated, tortured and finally deported to the Guantanamo prison in Cuba. "They always told us that the people in this prison were the most dangerous terrorists in the world, but these were absolutely ordinary English teenagers who found themselves trapped by extraordinary events," says the director Winterbottom. "The simplest and most effective way of telling their story was just to let them tell it themselves."
About the director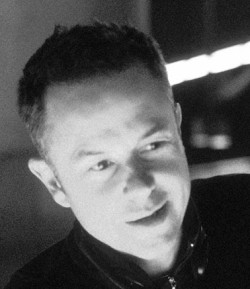 Michael Winterbottom (b. 1961, Blackburn, United Kingdom) studied film at Bristol University. In 1994 he founded the company Revolution Films together with the director and producer Andrew Eaton. His first feature film, Go Now (1995), was screened at Karlovy Vary in the Horizons section (1997), and his film version of Thomas Hardy's novel Jude (1996) was selected for the Karlovy Vary competition in the same year. In 1999 his war drama Welcome to Sarajevo was screened at Karlovy Vary, and among his numerous other films we could mention those that have been shown here at the festival: 24 Hour Party People (2001), In This World (2002), Code 46 (2003), and 9 Songs (2004).
Winterbottom's colleague Matt Whitecross directed the short film Job Street (which won a prize at the London International Film Festival in 2004) and music videos.
Contacts
The Works Film Group
5th Floor, Fairgate House, 78 New Oxford Street, WC1A 1HB, London
United Kingdom
Tel: +44 207 612 1080
Fax: +44 207 612 1081
E-mail: [email protected]
www: www.theworksfilmgroup.com

About the film
Color, 35 mm

| | |
| --- | --- |
| Section: | Horizons |
| | |
| Director: | Michael Winterbottom, Mat Whitecross |
| Dir. of Photography: | Marcel Zyskind |
| Music: | Harry Escott, Molly Nyman |
| Producer: | Andrew Eaton, Melissa Parmenter |
| Production: | Revolution Films |
| Cast: | Farhad Harun, Arfan Usman, Rizwan Ahmed, Waqar Siddiqui |
| Contact: | The Works Film Group |