After six years Luc Besson returns to film as writer-director with a black-and-white tale of crime and love. Its heroes are a Parisian gangster on the run from his creditors and a beautiful stranger whom the man prevents from committing suicide and who will now do anything her saviour asks of her.
Synopsis
André is a criminal wanted by the Parisian underworld for his unpaid debts. He no longer has any way of escaping or anywhere to hide – and so he decides to commit suicide. Jumping from a bridge into the Seine seems like a good idea – until André sees a beautiful girl on the bridge about to do the same thing, and she's quicker than he is. He jumps into the water after her, and pulls her out of the river… He later discovers that the girl's name is Angela and that she is willing to reward him for saving her life by doing anything he asks. Will she actually be able to rid her rescuer of his debts? How will she do it and, more importantly, why? The black-and- white tale of crime and love Angel-A represents a short but important break in French director and producer Luc Besson's almost six-year period spent working on an adaptation of his own children's book – the costly animated 3D spectacle Arthur and the Minimoys.
About the director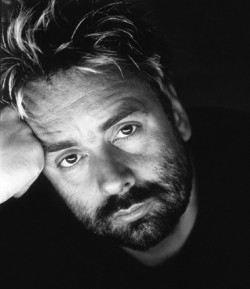 Luc Besson (b. 1959, Paris) began to make a name for himself during the early 1980s as one of the new directors influenced by post-modern aesthetics. He has made only nine films to date, while six years separate the films Joan of Arc and Angel-A. In the meantime, through his own company EuropaCorp., he has been producing a variety of commercial films able to compete with Hollywood imports in Europe. Filmography: the sci-fi parable The Final Combat (Le dernier combat, 1982), the love/crime story Subway (1985), the drama about divers The Big Blue (Le grand bleu, 1988), the crime thriller Nikita (1990), the poetic undersea documentary Atlantis (1991), the crime thriller Leon (1994), the sci-fi The Fifth Element (1997), the historical drama The Messenger: The Story of Joan of Arc (1999) and Angel-A (2005).
About the film
Black & white, 35 mm

| | |
| --- | --- |
| Section: | Horizons |
| | |
| Director: | Luc Besson |
| Screenplay: | Luc Besson |
| Dir. of Photography: | Thierry Arbogast |
| Music: | Anja Garbarek |
| Editor: | Frédéric Thoraval |
| Production: | EuropaCorp Distribution |
| Cast: | Rie Rasmussen, Jamel Debbouze, Gilbert Melki |
| Contact: | Bioscop (Magicbox a.s.), EuropaCorp |
| Distributor: | Bioscop (Magicbox a.s.) |
| | |
| www: | www.angela-lefilm.com |
Guests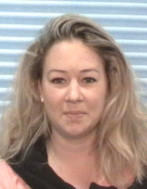 Andrea Metcalfe
Distributor