Albania / Germany
2005, 93 min

Section: East of the West - Competition
Year: 2006
Albania in 1997 is a country in chaos. After a street shooting, a sensation-seeking TV reporter describes one victim as a murderer, secure in the belief that there were no witnesses to the incident. But the tragic event has been caught on the camera of a local photographer. The moment his film is developed and its testimony becomes clear, the two start to fight not only over the truth, but for their lives...
Synopsis
A film drama about events unfolding in Albania in 1997. Following the collapse of the economy the country is in the grip of unimaginable chaos. Armed gangs have appeared in the streets and are terrorising the local population. Gunfire can be heard even in the once picturesque little town of Gjirokastër. Which is why Berti is there, a sensation hunter, who reports for one of the numerous local television stations. His story on a tragic event that he filmed during the day is broadcast the same evening with a commentary which brands one victim as a murderer. Berti is convinced he is the only one who knows the whole truth, but the incident in the neighbourhood that has left two dead bodies in the street has also been recorded by the retired photographer Petro, who sets out for Tirana to have the film developed. Petro takes the same bus as reporter Berti and his girlfriend Viola, who reminds the ageing man of an old love in Paris, which is one reason Berti can thank him for saving his life when they are attacked. The three reach the capital together, but when the film is developed and its testimony becomes clear, they become a danger to each other.
About the director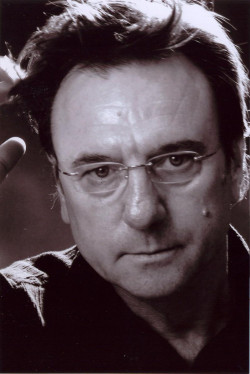 Kujtim Çashku (b. 1950, Tirana, Albania) is the best known representative of Albanian cinematography and his films have been screened and won awards at a number of international film festivals. A graduate of the Academy of Dramatic Art in Tirana and the Film and Theatre School in Bucharest, he started out as a documentary maker. His feature films also deal mainly with real events in his native land. One example is the drama Colonel Bunker (1996), screened at the Karlovy Vary Festival in 1997, which follows the upheavals in Albania over the period 1974–94 through the life of the main protagonist. Çashku's other films include Face to Face (Ballë për ballë, 1979), Pas vdekjes (Post Mortem, 1980) which was banned for ten years, and The Ballad of Kurbin (Balada e Kurbinit, 1989). Kujtim Çashku is a member of the European Film Academy and a founder of the 1st Human Rights International Film Festival in Albania in 2006.
Contacts
Elsani Film
Barbanter str. 53 d, 50672, Köln
Germany
Tel: +49 221 510 85 85
Fax: +49 221 951 59 06
E-mail: [email protected]

Orafilm
Rr. Aleksander Moisiu, nr. 76, , Tirana
Albania
Tel: +355 4 365 157
Fax: +355 4 365 157
E-mail: [email protected]
www: www.orafilm.com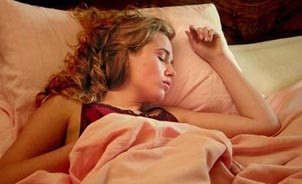 + 1
About the film
Color, 35 mm

| | |
| --- | --- |
| Section: | East of the West - Competition |
| | |
| Director: | Kujtim Çashku |
| Screenplay: | Vath Koreshi, Kujtim Çashku |
| Dir. of Photography: | Hajo Schomerus, Spartak Papadhimitri |
| Music: | Dürbeck & Dohmen |
| Editor: | Marco Heiter |
| Producer: | Anita Elsani, Kujtim Çashku |
| Production: | Orafilm |
| Cast: | Bujar Lako, Arta Dobroshi, Alban Ukaj, Timo Flloko, Miriana Deti |
| Contact: | Elsani Film, Orafilm |
| | |
| www: | www.orafilm.com www.elsani.com |
Guests
Kujtim Çashku
Film Director
Bujar Lako
Actor