Archive of films

Running on Empty / Der Lebensversicherer
The feature debut of Bülent Akinci, who was born in Ankara and has lived since childhood in Germany, attracted a great deal of attention at this year's Berlin IFF. The hero of this German "road movie" is an insurance salesman, who offers clients what he is hopelessly failing to find in his own life. Jens Harzer excels in the leading role.
Synopsis
A neo-romantic story about insurance agent Burkhard Wagner and his search for love and security in life. Wagner offers his clients what he is hopelessly failing to achieve in his own life. The price he pays for his dream of a better life is high. He is like a modern Odysseus, always on a journey without end, although his beloved wife and small son are somewhere, waiting in the wings. In this unusual road movie in the style of Mulholland Drive, which also contains echoes of the early films of Atom Egoyan, the journey takes him almost as far as hell. Black humour alternates with melancholy, and the hero's penetrating laugh is at odds with the deep sorrow in his eyes. Although insurance man Wagner is every inch a professional, who can persuade even a potential suicide to take out life insurance, he is also a lost soul swallowed up in the emptiness of his own life.
About the director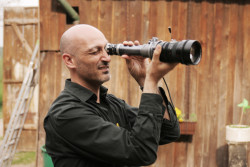 Bülent Akinci (b. 1968, Ankara, Turkey) has lived in Germany since 1970. He studied philosophy, theatre, film and music at Berlin University and in 1996 became a student at the Berlin Film and Television Academy. He made a name for himself with his short documentaries and dramas, such as Das vom Leben übrig bleibt (1996), A Long Day's Journey into Night (Eines langen Augenblickes Reise in die Nacht,1997), Kälte (1998), Die letzten Bilder (1999), Broken (2000) and especially Eine kleine Gesichte (2001) with Gudrun Landgrebe and Burghart Klaussner, which was screened at the Max Ophüls FilmFest in Saarbrücken, and at the short film reviews in Dresden, Lodz and Münster in 2001. Running on Empty is the director's first feature film. It was screened at the Berlin IFF in 2006, where it won the main award of the Perspektive Deutsches Kino section.
Contacts
Razor Film Produktion GmbH
Wassergasse 4, 10179, Berlin
Germany
Tel: +49 30 847 122 80
Fax: +49 30 847 122 877
E-mail: [email protected]
www: ww.razor-film.de

About the film
Color, 35 mm

| | |
| --- | --- |
| Section: | Another View |
| | |
| Director: | Bülent Akinci |
| Screenplay: | Bülent Akinci |
| Dir. of Photography: | Henner Besuch |
| Music: | Wim Mertens |
| Editor: | Inge Schneider, Tina Baz |
| Producer: | Roman Paul, Gerhard Meixner |
| Production: | Razor Film Produktion GmbH |
| Cast: | Jens Harzer, Marina Galic, Anna Maria Mühe, Christian Blümel, Tom Jahn |
| Contact: | Razor Film Produktion GmbH |
Guests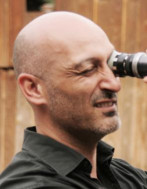 Bülent Akinci
Film Director