Archive of films

Hrubeš and Mareš Friends Come Rain or Shine / Hrubeš a Mareš jsou kamarádi do deště
A tragicomic mosaic centring on two lifelong outsiders, which is not so much about friendship as about the strange times in which we live. As in Morávek's previous feature film, Jan Budař is jointly responsible for the story and screenplay, he wrote the music and again took one of the title roles.
Synopsis
Hrubeš and Mareš have been friends since childhood. Hrubeš is a ticket inspector on public transport and sees himself as a cool guy, while Mareš is unemployed and slightly retarded. The bond between them is based not just on years of friendship, but on their shared experience as perpetual outsiders and their desire for love, women and a good job. The two friends live together in Mareš's small house, where life carries on in its usual boring way until one day everything changes, thanks to an eccentric Slovak director, who chooses Hrubeš as a suitable victim for his new piece of mystification. According to Morávek, his second tragi-comic film "is not so much about friendship but about the strange era in which we live, with all its values, pseudo-values, sicknesses, idols, fake deifications, and all its nervousness, anxiety, idiotic voices on the radio, competitions on every package, all its possibilities and its dreadful solitude at three in the morning...".
About the director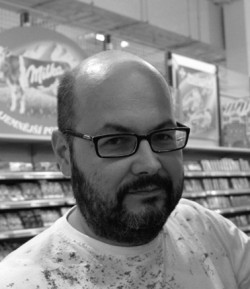 Vladimír Morávek (1965, Moravský Krumlov) studied theatre direction at the Janáček Academy of Performing Arts in Brno (JAMU, graduated 1989). He started as a director at the Theatre on a String (Divadlo na provázku) in Brno (1989–96), and then left for the Klicpera Theatre in Hradec Králové, which achieved a series of important successes under his direction. He has been a guest director at other theatres and his current home ground is the Ha-Theatre (HaDivadlo) in Brno. He is a leading theatre director and the author of what are often controversial projects. He has made several dozen documentaries for Czech Television. He made his feature film debut as screenwriter and director in 2003 with the comedy Bored in Brno (Nuda v Brně) (Grand Prix for Best Film in Bratislava, Czech Lions in 2003 for Best Film, Best Actor, Screenplay and Editing).
About the film
Color, 35 mm

| | |
| --- | --- |
| Section: | Czech Films 2005-2006 |
| | |
| Director: | Vladimír Morávek |
| Screenplay: | Jan Budař, Vladimír Morávek |
| Dir. of Photography: | Diviš Marek |
| Music: | Jan Budař |
| Editor: | Jiří Brožek |
| Producer: | Čestmír Kopecký |
| Production: | První veřejnoprávní |
| Cast: | Jan Budař, Richard Krajčo, Miroslav Donutil, Iva Janžurová, Magdalena Borová, Robert Ruth, Simona Peková |
| Contact: | První veřejnoprávní |
| Distributor: | CinemArt, a.s. |
| | |
| www: | www.hrubesamares.cz |
Guests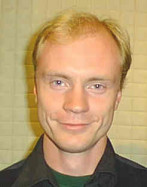 Jan Budař
Actor, Actor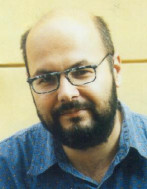 Vladimír Morávek
Film Director, Film Director, Film Director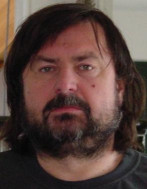 Čestmír Kopecký
Producer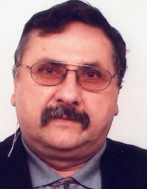 Aleš Tříska
Distributor, Producer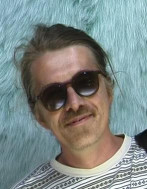 Diviš Marek
Director of Photography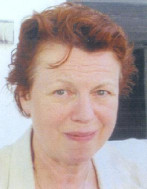 Iva Janžurová
Actress