A tragicomic slapstick tale about a family which moves from a village in search of a better life and has to face the snares and seductions of the big city. To complicate matters even further, a magical elf appears and transforms every serious situation into absurdity. Tomáš Vorel has created an original film in the style of his compilation film The Prague Five (Pražská pětka).
Synopsis
An ordinary rural family tries to fulfil its dream of the urban good life. Unfortunately, the father, who has a job as a butcher in a meat plant, succumbs to the charms of a colleague, while the mother, a cashier in a supermarket, has no intention of tolerating his infidelity. The son is a vegetarian butcher's apprentice with adolescent problems, and the daughter has nothing but difficulties at school as well. And all this is complicated by a magical character, an elf ("skritek") who has crept out of the wood and turns every serious situation into absurdity. The film is both a sad grotesque, in which the protagonists have to face the snares of the city, but also a rich slapstick cascade of gags, sketches and tragi-comic situations. The only film of its kind in current Czech production, it respects the rules of the slapstick genre, using speeded up film, replacing dialogue with exclamations, putting the emphasis on sound effects and, above all, special effects and animation.
About the director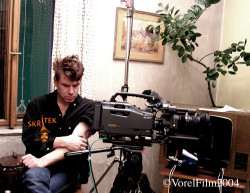 Tomáš Vorel (b. 1957, Prague) started out as an amateur and then studied drama directing at Prague's Film Academy (FAMU), where his student films were already attracting attention, winning awards at student festivals and broadcast on Czech Television after 1989. After graduating, he made his feature film debut with the experimental film The Prague Five (Pražská pětka, 1988), in which he presented five Prague theatre groups. He followed this up with the stylised "rhythmical" Smoke (Kouř, 1990). In 1996 he founded the production company Vorel Film in order to make Stone Bridge (Kamenný most). He then made the comedy Out of the City (the bitter-sweet comedy Cesta z města, 2000); the slapstick comedy Skřítek (2005) is his most recent film. He is a co-founder and actor of the Prague Sklep (Cellar) theatre company and the avantgarde mime theatre Mimóza. He is also a TV director, and writes screenplays and books.
About the film
Color, 35 mm

| | |
| --- | --- |
| Section: | Czech Films 2005-2006 |
| | |
| Director: | Tomáš Vorel |
| Screenplay: | Tomáš Vorel |
| Dir. of Photography: | Marek Jícha |
| Music: | MIG 21 |
| Editor: | Marek Jícha, Tomáš Vorel |
| Producer: | Tomáš Vorel |
| Production: | Vorel Film |
| Cast: | Boleslav Polívka, Eva Holubová, Tomáš Vorel ml., Anička Marhoulová, Jiří Macháček, Marika Procházková, Ivana Chýlková, Milan Šteindler, Tomáš Hanák, Jan Kraus, Petr Čtvrtníček, Tomáš Vorel, Ondřej Trojan |
| Contact: | Czech Television - Telexport |
| Distributor: | Warner Bros. Entertainment - Czech Republic |
| | |
| www: | www.skritekfilm.cz |
Guests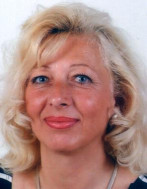 Jitka Procházková
Festival Organizer, TV Representative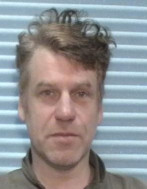 Tomáš Vorel
Film Director, Producer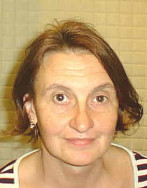 Eva Holubová
Actress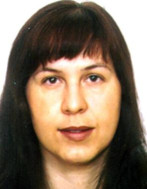 Petra Štovíková
Festival Organizer, Producer, TV Representative