Archive of films

Best Wishes! / Všechno nejlepší!
When two quite different people are brought together in a confined space, it can only lead to tension and conflict, although this creates a comic situation for the audience. The worldly-wise and morally considerably "flexible" Prague taxi-driver Jarda gives a lift to a distinguished pensioner in his new car. And his birthday instantly turns into a nightmare.
Synopsis
The young Prague taxi-driver Jarda has everything under control and it's all going his way. He wants to have a proper blow-out on his birthday and it looks like he won't have any trouble arranging it: his boss has just entrusted him with a new car. But then the young man encounters the distinguished and well-preserved pensioner Jindřich Požár. After getting into a spot of bother with him, Jarda unwittingly promises to take the old man wherever he wants. From that moment on, things go from bad to worse, and Jarda's birthday turns into a nightmare. But then, he is mostly to blame for everything that happens. An intimate comedy by Martin Kotík resembling a television film, which principally takes place inside a car as it travels around Prague. The film comprises a series of episodes where we witness ordinary and less ordinary problems, and the human characters who get caught up in them. The filmmakers provide an ironic insight into typically Czech contemporary social ills: deception in private and in public, corruption and hypocrisy.
About the director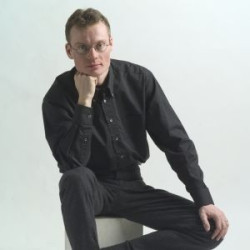 Martin Kotík (b. 1974, Prague) studied film science at Charles University's Philosophical Faculty and later production at FAMU (1994–99). During his studies he established the production company Major K International, where he produces his own work, chiefly comedies. Apart from direction and production, he is also involved in the screenplays for his films. He drew public attention with his feature debut Men's Show (Pánská jízda, 2004), awarded at the Festival for Children and Young People in Ostrov nad Ohří (2004). He also created the TV series No Problem (1997) and The Max Marvel Show (1998), Agatha & Co. (Agáta & spol.,1999), Colleagues (Kolegové, 2000-2002) and the comedy Happy Birthday (Všechno nejlepší!, 2006). For several years he ran the distribution company SPI International Czech Republic.
Contacts
Major K International
Národní 28, 110 00, Praha 1
Czech Republic
Tel: +420 281 914 984
Fax: +420 281 914 985
E-mail: [email protected]
www: www.majork.cz

Bontonfilm, a.s.
Na Poříčí 1047/26, 110 00, Praha 1
Czech Republic
Tel: +420 257 415 111
Fax: +420 257 415 113
E-mail: [email protected]
www: www.bontonfilm.cz

About the film
Color, 35 mm

| | |
| --- | --- |
| Section: | Czech Films 2005-2006 |
| | |
| Director: | Martin Kotík |
| Screenplay: | Petr Nepovím, Martin Kotík |
| Dir. of Photography: | Miroslav Č. Čvorsjuk |
| Music: | Tomáš Polák |
| Editor: | Matouš Outrata |
| Producer: | Martin Kotík |
| Production: | Major K International |
| Cast: | Jan Dolanský, Viktor Preiss, Vendula Křížová, Pavel Zedníček |
| Contact: | Major K International |
| Distributor: | Bontonfilm, a.s. |