Archive of films

Holiday Makers / Účastníci zájezdu
A film adaptation of the bestseller by Michal Viewegh, currently the most successful novelist in the Czech Republic. A random group of tourists set off by bus for a holiday at the seaside. The various situations in store for them on the journey and during the holiday will reveal a lot more about all of them than just their swimwear. A comedy full of love, passion and gentle irony.
Synopsis
A comedy based on the novel by the most popular contemporary Czech writer Michal Viewegh. A random group of tourists set off on a bus trip to the Adriatic. They consist of the sympathetic Jolana, her permanently quarrelling parents, charming old ladies, a gay couple and the skirt-chaser Max. The guide Pamela, a blonde with pink glasses, is set on "turning them into a great gang", but they have never seen each other before in their lives! A series of comic incidents and absurd situations, revealing more about everyone than just their swimwear, is in store for all of them, both during the journey and at their seaside destination. Friendships, surprise meetings, summer romances and wild holiday passion are all on the menu in a story full of humour and gentle irony. Eva Holubová won Best Actress at the 2006 Tribeca Festival in New York and the film was awarded a special prize for the performance of the whole cast.
About the director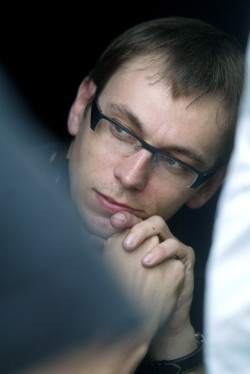 Jiří Vejdělek (b. 1972, Šluknov) studied at the Teaching Faculty in Ústí nad Labem and then studied direction at FAMU in Prague. He was also a contributor to Czech satirical magazines. While still a student he made films that won a number of awards. His short Sweets (Sladkosti,1999) was selected for the short film programme at Cannes. He directed the series The Office for TV Nova, for which he was nominated for the annual Elsa Television Prize in the direction category. Holiday Makers (2006) is his first feature film.

About the film
Color, 35 mm

| | |
| --- | --- |
| Section: | Czech Films 2005-2006 |
| | |
| Director: | Jiří Vejdělek |
| Screenplay: | Michal Viewegh, Jiří Vejdělek |
| Dir. of Photography: | Jakub Šimůnek |
| Music: | Oskar Petr |
| Editor: | Jan Daňhel |
| Producer: | Rudolf Biermann, Tomáš Hoffman |
| Production: | In Film Praha |
| Cast: | Anna Polívková, Eva Holubová, Bohumil Klepl, Jana Štěpánková, Květa Fialová, Ondrej Koval, Adrian Jastraban, Jaromír Nosek, Jitka Kocurová |
| Contact: | In Film Praha s.r.o. |
| Distributor: | Falcon a.s. |
Guests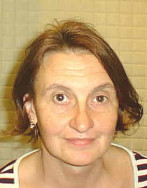 Eva Holubová
Actress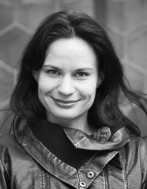 Eliška Kaplicky-Fuchsová
Producer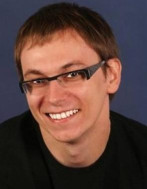 Jiří Vejdělek
Film Director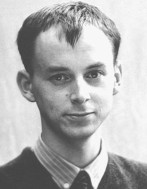 Jakub Šimůnek
Director of Photography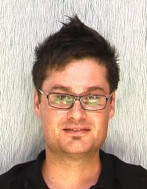 Henrich Boráros
Film Crew, Film Crew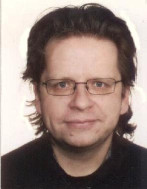 Tomáš Hoffman
Producer