Archive of films

Puccini for Beginners / Puccini for Beginners
A sophisticated, wacky sex comedy as an example of a lesbian film. Reminiscent of the hectic pace of Woody Allen movies, lovers, ex-lovers, friends and ex-friends clash in cosmopolitan New York, and not only at the opera.
Synopsis
Allegra, an unbalanced and nonconformist but amiable intellectual, is a typical product of cosmopolitan New York, searching for her sexual identity. She finds herself in a complicated situation: she is a lesbian, she loves the opera and Samantha, but Samantha doesn't love her anymore and she leaves her. Grace, who lives nearby, loves Philip, a young philosophy professor, but he doesn't want to marry her… Allegra has written a book, thanks to which she meets Philip. In the cinema she then meets Grace, who has come to have a little cry in front of a romantic film. The classic triangle thus assumes new dimensions. Allegra finds herself in a blind alley and lies to her girlfriends Vivian and Nell about her "lapse" in orientation. She goes on meeting Grace and Philip separately, so hastening their break-up. Although they have no idea what is going on...
About the director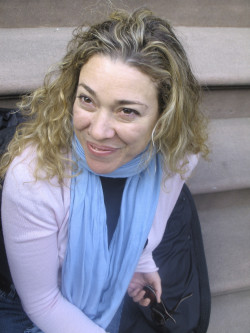 Maria Maggenti (1962, Washington DC) grew up in Europe and Nigeria. She studied philosophy at Smith College and film at the Graduate Film Institute in New York. She began her career as a screenwriter and director with the film The Incredibly True Adventure of Two Girls in Love (1995), which was a success with critics and audiences alike, and New Line Cinema brought it out on DVD in 2004. In 1999 she wrote the script for The Love Letter and, for New Line Cinema, the script for He's a Woman, She's a Man; both were directed by Peter Chan. In the years 2001–2002 she worked in the screenwriting department of the Graduate Film Institute. She returned to New York three years later from Los Angeles (where she had been writing for the successful show Without a Trace since 2002), in order to make the film Puccini for Beginners (2006), which was screened this year at the Sundance festival.
About the film
Color, HD CAM
International premiere
| | |
| --- | --- |
| Section: | Horizons |
| | |
| Director: | Maria Maggenti |
| Screenplay: | Maria Maggenti |
| Dir. of Photography: | Mauricio Rubinstein |
| Music: | Terry Dame |
| Editor: | Sue Graef |
| Producer: | Eden Wurmfeld, Gary Winick, Jake Abraham |
| Production: | InDigEnt |
| Cast: | Elizabeth Reaser, Gretchen Mol, Justin Kirk |
| Contact: | Katapult Film Sales |
Guests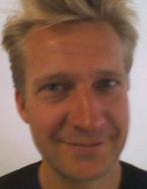 Thomas Mai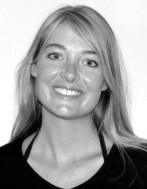 Fleur Winters
Sales Agent