Archive of films

Short Life (4302) / JJalbeun Insaeng (Sa sam gong yi)
The story of Soonhee opens with an agonising scene, expressively testifying to the hopeless situation of this young South Korean girl. The film's bleak image reflects the fact that social prosperity is hardly able to secure a dignified life for the individual.
Synopsis
The film, which focuses on the retarded and mute Soonhee, moves between private and social drama; both these dimensions are apparent in almost every sequence: the girl was born at the end of the 1960s, when South Korea entered another five-year period of dynamic and prosperous economic growth. Soonhee's life, however, is characterised by total injustice, in an environment Europeans would call mediaeval. Her mother is only able to provide for them both thanks to prostitution, and Soonhee has hardly come of age when her mother's partner starts to take advantage of her sexually. Both the adults ultimately force her to work in a brothel to make some money for them. Her constant suffering is only lessened when a young man comes to take her away from there. But Soonhee only experiences happiness for a fleeting moment; after the birth of a daughter, her condition deteriorates further. Meanwhile, the media wax lyrical about the Olympic games in Seoul and echo the fiery enthusiasm about the country's economic boom.
About the director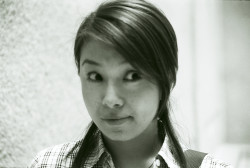 An Kyung-lee (b. 1969, South Korea) was born in the same year as Soonhee, the heroine of her debut film. The director sees this as a significant year, the year man landed on the Moon, a year of great achievements in technology, yet so many inhabitants of this planet were living in spiritual and material destitution. An Kyung-lee studied at Nihon University in Tokyo, specialising in film theory and criticism. In Korea she was involved in production and also attended Dong-guk university. Short Life is her feature debut, for which she also wrote the story and screenplay.
Contacts
Filmcase
923-23 Daechi 4 dong Kangnamgu, , Seoul
Korea (Republic of)
Tel: +82 16 984 409 08
E-mail: [email protected]

About the film
Color, 35 mm
World premiere
| | |
| --- | --- |
| Section: | Another View |
| | |
| Director: | An Kyung-lee |
| Screenplay: | An Kyung-lee |
| Dir. of Photography: | Lee Joo-saeng, Kim Tae-sung |
| Music: | Lee Taek-seung |
| Editor: | Im Sae-ho |
| Producer: | Im Sae-ho |
| Production: | Filmcase |
| Cast: | Kim Jung-young, Im Ji-soo, Kim Mi-jin |
| Contact: | Filmcase |
Guests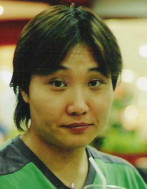 Sae-ho Im
Producer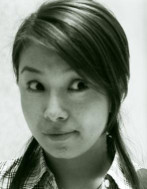 An Kyung-lee
Film Director