Andreas is a corrupt, guilty policeman on the run from the law. One night he goes to see his younger brother, the high-minded priest Nikos, to ask for his help. The brothers haven't seen each other for ten years and have just one night to find a way to reconciliation.
Synopsis
Over one night the conflict between two estranged brothers, completely opposite in character, comes to a head. One brother is the high-minded priest Nikos, and the other is the hard-bitten, corrupt policeman Andreas, who has to get out of the country before morning to avoid arrest. Andreas hasn't seen Nikos for ten years, but he needs to revive his shady contacts with the underworld and asks his brother for help. The relationship between the brothers is gradually explained: their ways had parted years earlier after a violent quarrel that still has effects in the present. This story about the conflict between a saint and a devil ultimately casts doubt on what initially seems a clear-cut ethical contrast... This intimate drama, set at night on the Island of Salamis, provides the director with the chance to create a gripping atmosphere using little more than the two lead characters. The film, the first feature made on HD in South-East Europe, won the Audience Prize at Athens in 2005. Vangelis Mourikis, who plays Andreas, won Best Actor at the Thessaloniki festival in 2005, where the film was also rated the second best title of the year.
About the director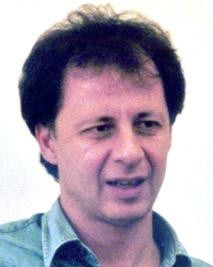 Nikos Grammatikos (b. 1963, Salamis) studied film and mathematics. In 1984–94 he made radio programmes about film. He started as a director and producer of television documentaries and a number of successful short features. He attracted attention with his first film U-Turn (Kleisti strophi, 1991), which won him an award for Best Debut at the Thessaloniki FF in 1991. This was followed by the films A Time to Kill (I epohi ton dolofonon, 1993), Truants (I apontes, 1996) – seven prizes at the Thessaloniki FF in 1997 including Best Film and Best Director), the highly rated documentary Nightflowers (Nichtoloulouda, 1999 – Best Documentary at Thessaloniki 1999), the feature film The King (O vasilias, 2003) – Golden Pyramid at the Cairo festival in 2003, four prizes at Thessaloniki 2003), and The Wake (2005).
Contacts
Graal SA
10, Panepistimiou street, 106 71, Athens
Greece
Tel: +30 210 339 0481-4
Fax: +30 210 36 36 216
E-mail: [email protected]
www: www.graal.gr

Greek Film Centre
7 Dionissiou Areopagitou, 117 42, Athens
Greece
Tel: +30 210 367 850 0
Fax: +30 210 3648269
E-mail: [email protected]
www: www.gfc.gr

About the film
Color, 35 mm
International premiere
| | |
| --- | --- |
| Section: | Horizons |
| | |
| Director: | Nikos Grammatikos |
| Screenplay: | Nikos Panayotopoulos, Nikos Grammatikos |
| Dir. of Photography: | Simos Sarketzis |
| Music: | Babis Papadopoulos |
| Editor: | Yannis Katsaboulas |
| Producer: | Katerina Economou |
| Production: | Graal S.A. |
| Cast: | Vangelis Mourikis, Mihalis Tsourounakis, Dimitra Hatoupi |
| Contact: | Graal SA, Greek Film Centre |
| | |
| www: | www.thewake.gr |
Guests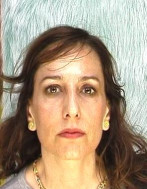 Christine P. Ioannou
Distributor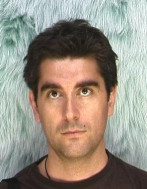 Yiannis Donos
Distributor