This provocative film by the Hungarian director György Pálfi is considered by some critics to be a major milestone in the history of Hungarian cinematography. The stories of a grandfather, father and son unfold in different historical periods, holding up a mirror to a perverted era and society.
Synopsis
Three stories – three historical periods. Three men – grandfather, father and son. The first yearns for love, the second for success, and the third for immortality. The grandfather lives in his own fantasy world and on winter nights warms himself up in his freezing cowshed with exciting dreams. Nothing can stop the feverish current of his imagination. The father is a well-known winner of record-eating contests, and is trying to equal the achievements of his model, the European eating champion. The son stuffs animals. He engages in something nobody could imagine even in their wildest fantasies. The stories of grandfather, father and son, each set in a different historical period, hold up a mirror to a perverted era and society. The director says of his film: "I don't have a need to talk about myself, but about things that are important to me. I discovered the short stories of Lajos Parti Nagy, and they could easily have been mine. Two of his stories form the basis of this family tale. In the screenplay I added three generations and the role of narrator for myself."
About the director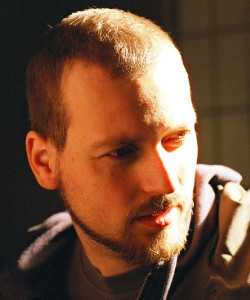 György Pálfi (b. 1974, Budapest) started to make his first Super8 experimental films in 1987. The student films that he made while studying film direction at the Academy of Theatre and Film Art in Budapest (1995-2002) attracted interest, and he drew international attention with his feature debut, Hukkle (2002), which won the European Discovery of the Year Prize and awards at festivals in Sochi, Cottbus and Budapest. He directed the Shamans vs. Icarus episode for the film The Bus has Come... (Iött egy busz…, 2003). His second feature film, Taxidermia, has been hailed by some critics at home as a major milestone in the history of Hungarian cinematography. The perverse and violent scenes, reminiscent of Pasolini's film Salo  or The 120 Days of Sodom, are justified by the way in which they hold up a mirror to a perverse and deformed society. Pálfi writes the screenplays for his own films and also sometimes appears as an actor.
About the film
Color, 35 mm

| | |
| --- | --- |
| Section: | Another View |
| | |
| Director: | György Pálfi |
| Screenplay: | György Pálfi, Zsófia Ruttkay podle povídky Lajose Partiho Nagye / based on a story by Lajos Parti Nagy |
| Dir. of Photography: | Gergely Pohárnok |
| Music: | Amon Tobin, Albert Márkos |
| Editor: | Réka Lemhényi |
| Producer: | Péter Miskolzi, Gabor Varadi, Gabriele Kranzelbinder, Alexander Dumreicher, Emilie Georges, Alexandre Mallet-Guy |
| Production: | Eurofilm Studio, Amour Fou Filmproduktion, Memento Films Productions, La cinéfacture |
| Cast: | Csaba Czene, István Gyuricza, Gergely Trócsányi, Adél Stanczel, Gábor Máté, Marc Bischoff |
| Contact: | Fortissimo Films |
| | |
| www: | www.taxidermia.hu |