Archive of films

Twinkle Twinkle Little Star / Liv
The heroine of this fragile drama by talented director Heidi Maria Faisst is 14-year-old Liv, who is not looking forward to the Christmas celebrations, now she has found out that her lonely mother has invited her young lover to join them for Christmas dinner. Offended and upset by this news, the girl decides to test out her fresh and undisputed female charms on the young man…
Synopsis
The heroine of this fragile intimate drama is 14-year-old Liv who, after her parents' separation, lives with her lonely mother and brother. Even though she has long stopped believing in Father Christmas, she still looks forward to the magic of the festive season. The girl's anticipation, however, is spoiled by her mother's decision to invite her young lover, who is closer in age to the two children than to their mother, to join them for Christmas dinner. The presence of this strange man in the bosom of the family, however, gives Liv her first opportunity to test out her fresh female charms on the young man… The Christmas celebrations pick up the pace, and what begins as a tentative festive mood quickly turns into a drama involving four very surprised people… Showing great sensitivity and a woman's presence of mind, talented director Heidi Maria Faisst develops an innovative lesson in the kind of "realism" instilled in European cinema by the Danish Dogma 95 manifesto.
About the director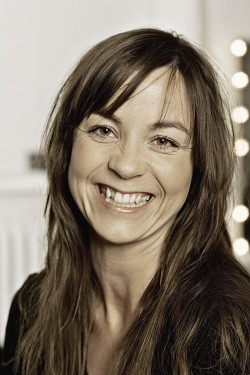 Heidi Maria Faisst (b. 1973) studied at the National Film School of Denmark in the years 1999–2003. She graduated with the 22-min. film The Pact (Pagten), for which she also wrote the screenplay, and which was also successful abroad (MFF Cannes 2003 and Sundance 2003). The film tells of an invalid and his concerned sister who, amidst raucous New Year's Eve celebrations, test their relationship and their ability to live their own lives. In 2006 she wrote and directed the family drama Twinkle Twinkle Little Star.
About the film
Color, 35 mm
International premiere
| | |
| --- | --- |
| Section: | Another View |
| | |
| Director: | Heidi Maria Faisst |
| Screenplay: | Heidi Maria Faisst |
| Dir. of Photography: | Manuel Alberto Claro |
| Music: | Povl Kristian Mortensen |
| Editor: | Jacob Thuesen |
| Producer: | Meta Louise Foldager |
| Production: | Nimbus Film |
| Cast: | Malou Leth Reyman, Nastja Arcel, Paw Henriksen, Frederik Paarup |
| Contact: | Nimbus Film |
| | |
| www: | www.nimbusfilm.dk |
Guests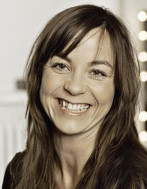 Heidi Maria Faisst
Film Director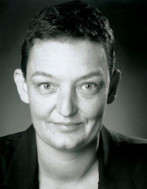 Anne Marie Kürstein
Film Institution Rep.