This black-and-white film by Gela Babluani, a Georgian director living in France, won Best Feature Debut at the Venice IFF in 2005, and the World Cinema Jury Prize at this year's Sundance Festival. Its hero is a young man who finds himself in a strange world where an even stranger game of survival is being played out.
Synopsis
The hero of this story, reminiscent of the early works of Bresson and Wenders, is young Sebastien (played by Georges Babluani). Prompted by the vision that he will make lots of money, he enters a strange world behind closed doors which has something of a nightmarish quality about it, where he is required to play a bizarre game of survival. "Memories of my childhood keep coming back to me," says the director. "The fixed images I have are like rays of light cutting through the darkness. They are always vaguely present, but when I try to re-discover their virginal quality, I no longer sense that childhood innocence." This original black-and-white film in the style of film noir is a remarkable testimony of people, their arrogance, malice and fear.
About the director
Gela Babluani (b. 1980, Tbilisi, Georgia) is the son of director Temur Babluani, who made such films as La migration des Moineaux (screened in Cannes in 1988) or The Sun of the Wakeful (awarded a Silver Bear at the Berlin IFF in 1993). When he was seventeen, his father sent him and three other siblings to study in Paris, where Gela became involved in film. His first short film A fleur de peau appeared in 2002; 13 Tzameti is his feature debut. He is currently on the set of his second film The Lost Soul (L'âme perdue du sommet), which he is creating together with his father and brother.
Contacts
mk2 Films
55, rue Traversière, 75012, Paris
France
Tel: +33 144 673 111
Fax: +33 143 072 963
E-mail: [email protected]
www: www.mk2.com

Bioscop (Magicbox a.s.)
Na Klikovce 7, 140 00, Praha 4
Czech Republic
Tel: +420 221 436 100
Fax: +420 221 436 305
E-mail: [email protected]
www: www.bioscop.cz

About the film
Black & white, 35 mm

| | |
| --- | --- |
| Section: | Another View |
| | |
| Director: | Gela Babluani |
| Screenplay: | Gela Babluani |
| Dir. of Photography: | Tariel Meliava |
| Music: | East (Troublemakers) |
| Editor: | Noémie Moreau |
| Producer: | Gela Babluani |
| Production: | Les films de la Strada |
| Cast: | Georges Babluani, Aurélien Recoing, Augustin Legrand, Pascal Bongard, Joé Prestia, Philippe Passon |
| Contact: | mk2 Films, Bioscop (Magicbox a.s.) |
| Distributor: | Bioscop (Magicbox a.s.) |
Guests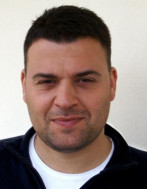 Vít Šírek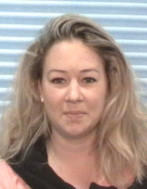 Andrea Metcalfe
Distributor