On a visit to his home town the photographer Takeru witnesses a tragic incident for which his brother is arrested. Takeru is the only person who can help him, but during the trial, the envy and rancour that dominates the relationship between the brothers became increasingly more apparent, and Takeru ceases to be sure what it was he really saw that day...
Synopsis
Rich and successful photographer Takeru Hayakawa leads a contented life in Tokyo. On the anniversary of his mother's death he reluctantly sets out for his native town and takes the opportunity to visit his older brother Minoru, who has inherited their parents' petrol station. Here he runs into Cheiko, a childhood friend who now works for Minoru. The three decide to make a trip to a nearby canyon. Takeru goes on ahead to take a few photographs, and Minoru and Cheiko follow him. When they are crossing a hanging bridge, a tragedy occurs and Cheiko is killed. After her funeral Minoru is arrested. His fate hangs on the testimony of his brother, who was the only witness of the tragic event. During the trial, however, the envy and rancour dominating the relationship between the brothers increasingly comes to the surface. Takeru ceases to be sure what it was that he really saw that day...
About the director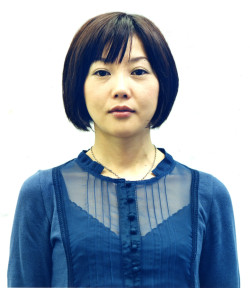 Miwa Nishikawa (b. 1974, Hiroshima) studied literature at the Waseda University in Tokyo and then worked as an assistant director on a a series of independent films. In 2003 she wrote and directed her first film Wild Berries (Hebi Ichigo), and in 2005 she made the surrealist documentary drama, Female (Fimeiru). She also writes scripts for the series Yume Juya, which will be premiered in the autumn of 2006.
About the film
Color, 35 mm

| | |
| --- | --- |
| Section: | Another View |
| | |
| Director: | Miwa Nishikawa |
| Screenplay: | Miwa Nishikawa |
| Dir. of Photography: | Hiroshi Takase |
| Music: | Cauliflowers |
| Editor: | Ryuji Miyajima |
| Production: | TV Man Union |
| Cast: | Jôe Odagiri, Teruyuki Kagawa, Masatô Ibu, Hirofumi Arai, Yoko Maki |
| Contact: | Celluloid Dreams |