A thriller on a luxury ocean liner. After the devastating impact of a huge freak wave, a group of intrepid survivors resolve to find their way out of the burning ship at any price. Will they manage it, or end up like the other passengers?
Synopsis
New Year's Eve. More than 2,000 passengers and crew are celebrating the end of the year on the open sea, on the deck of the luxury ocean liner Poseidon. At exactly midday, and without any warning, an enormous wave hundreds of feet high rears up in front of the ship – the kind of wave that is every captain's nightmare and has no clear scientific explanation. The wave breaks over the deck with devastating force and turns the ship over. Most of the passengers and crew perish immediately, but a couple of hundred – those who were celebrating the New Year in the ballroom – survive. The captain assures them that the ballroom has ended up in an air bubble and that they will be safe until help arrives. Dylan, however, is not so sure and decides to take matters into his own hands before the ship goes down. With a few other intrepid souls, he resolves to find an escape route through the bowels of the burning ship. A remake of The Poseidon Adventure (dir. Ronald Neame, 1972) with Gene Hackman.
About the director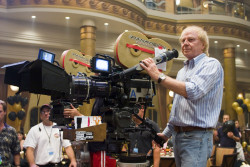 Wolfgang Petersen (1941, Emden, Germany) studied drama in Hamburg and Berlin (1965–66), and film at the Berlin Film and Television Academy (1966–69). He spent the first ten years of his career in television before making a successful transition to cinema with the film One or the Other (Einer von uns beiden, 1973), nominated for an Oscar in the foreign-language film category. The international acclaim for his wartime drama The Boat (Das Boot, 1981 – 6 Oscar nominations including screenplay and direction) and spectacular fairytale The NeverEnding Story (Unendliche Geschichte, 1984), opened his path to Hollywood, where he established himself as a specialist in action and adventure genres. His Hollywood titles have included Enemy Mine (1985), Shattered (1991), Outbreak (1995), Air Force One (1997), The Perfect Storm (2000), Troy (2004), and Poseidon (2006).
Contacts
Warner Bros. Entertainment - Czech Republic
Soukenická 13, 110 00, Praha 1
Czech Republic
Tel: +420 296 580 332
Fax: +420 296 580 343
E-mail: [email protected]
www: warnerbros.cz

Warner Bros
4000 Warner Boulevard, CA 91522, Burbank
United States of America
Tel: +1 818 954 3058
E-mail: [email protected]
www: www.warnerbros.com

About the film
Color, 35 mm

| | |
| --- | --- |
| Section: | Horizons |
| | |
| Director: | Wolfgang Petersen |
| Screenplay: | Mark Protosevich podle románu / based on the novel by Paul Gallico. |
| Dir. of Photography: | John Seale |
| Editor: | Peter Honess |
| Producer: | Mike Fleiss, Akiva Goldsman, Duncan Henderson |
| Production: | Warner Bros |
| Cast: | Kurt Russell, Josh Lucas, Richard Dreyfuss, Jacinda Barrett |
| Contact: | Warner Bros. Entertainment - Czech Republic, Warner Bros |
| Distributor: | Warner Bros. Entertainment - Czech Republic |
| | |
| www: | www2.warnerbros.com/poseidon/,www.poseidonmovie.com |
Guests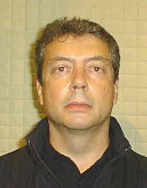 Ladislav Šťastný