Archive of films

When the Road Bends...Tales of a Gypsy Caravan / When the Road Bends...Tales of a Gypsy Caravan
A Gypsy proverb says: "You can't go straight on when the road bends". A lyrical film, musical and road movie, in which Gypsy music escapes from its usual "ghetto" to become a major international event.
Synopsis
Five Gypsy bands. Top musicians from four countries set out in a caravan on a six-week tour of America and amaze everyone who has the luck to meet them. Their musical genres include flamenco, brass, Gypsy fiddle and Indian instruments. Their explosive songs and dances are a celebration of the best of Romany culture. Through their art we also explore their roots, in Macedonia, Romania, India and Spain, meet their families and get a glimpse of what music means in their lives. The tales that these characters tell each other between performances give us an insight into their music, history and culture.
About the director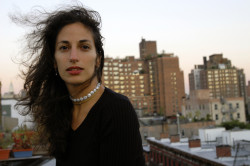 Jasmine Dellal grew up in England but spent part of her childhood on visits to her grandparents in India. She studied French and Spanish at Oxford. At University of California in Berkeley she made a short film about feminism, She Says (1993), and won a student Emmy for her profile of a homeless photographer In His Own Image (1991). In California she was taught by the famous Marlon Riggs, and she worked on his last film Black Is... Black Ain't. At the beginning of the 1990s she came across a book on Gypsies which inspired what has now been a decade of her interest in the theme. In 2000 she made her first very successful full-length documentary, American Gypsy: A Stranger in Everybody's Land (2000). She founded Little Dust Productions, which makes art-house films with a social subtext. Now she trains young directors in New York and gives occasional lectures in the USA and Europe.
About the film
Color, 35 mm
International premiere
| | |
| --- | --- |
| Section: | Another View |
| | |
| Director: | Jasmine Dellal |
| Screenplay: | Jasmine Dellal |
| Dir. of Photography: | Albert Maysles, Alain de Halleux, Rahul Ranadive |
| Editor: | Carol Dysinger, Roko Belic |
| Producer: | Jasmine Dellal |
| Production: | Little Dust Productions |
| Cast: | Maharaja, Antonio El Pipa, Esma Redzepova, Fanfare Ciocarlia, Taraf De Haidouks |
| Contact: | Fortissimo Films |
| | |
| www: | www.whentheroadbends.com, www.littledust.com |
Guests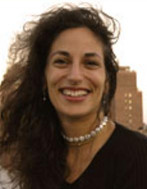 Jasmine Dellal
Film Director
Helmut Neumann