Contemporary New Delhi, impoverished slums and luxurious mansions, street traffic, thousands of people coursing through the metropolitan labyrinth. Three of them, a poor young rickshaw driver, a little thief and a peculiar millionaire, are brought together by chance, fate and the noble fairy-tale tenet that virtue has to be rewarded.
Synopsis
Amal Kumar works as an auto rickshaw driver in New Delhi, a profession he inherited from his father along with much more important qualities – goodness, honesty, modesty and satisfaction with his lot in life. All day he serves his customers reliably, and each night he collapses from exhaustion at home, where only his caring mother awaits him. Among his customers is an attractive businesswoman who accidentally causes serious injury to a little homeless girl named Rani. There's also a capricious and bad-tempered man who looks like a tramp… The protagonist becomes an involuntary guide through the city, the film mediates the atmosphere of the busy streets and typical corners of Delhi, and it takes the viewer into various social environments as Amal encounters different people during his working day and as unexpected events unfold which could fundamentally change his life. The story, hovering on the border between fairytale and social morality piece, is told with disarming candour.
About the director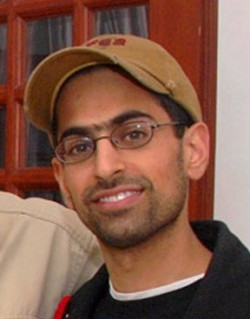 Richie Mehta was born in Toronto where he also studied painting and sculpture. He then took a course in film direction at the University of Toronto. He made a number of short films which he also scripted, among which was the sci-fi System of Units (2004). Amal (2007) is a film adaptation of a story of the same name written by Richie's brother Shaun. The film was originally a short (Amal, 2004) until Mehta made his feature film debut with the same material. His work won him the Jury Award at the San Francisco International Asian-American Film Festival.
About the film
Color, 35 mm
European premiere
| | |
| --- | --- |
| Section: | Another View |
| | |
| Director: | Richie Mehta |
| Screenplay: | Richie Mehta, Shaun Mehta |
| Dir. of Photography: | Mitchell T. Ness |
| Music: | Dr. Shiva |
| Editor: | Stuart A. McIntyre |
| Producer: | David Miller, Steven Bray |
| Production: | Poor Men's Productions Ltd |
| Cast: | Rupinder Nagra, Koel Purie, Naseeruddin Shah, Roshan Seth, Seema Biswas, Vik Sahay, Tanisha Chatterjee |
| Contact: | Séville Pictures Inc. |
| | |
| www: | www.amalthemovie.com |
Guests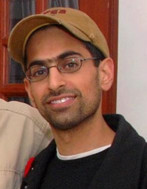 Richie Mehta
Film Director