Archive of films

Creation as We Saw It / The Creation as We Saw It
Stories from a time when pigs still walked upright. Vanuatu is located in Oceania, one of the reasons local creation myths differ widely from our own. The movie combines elements of a geographic documentary with mythic fiction, and the director once again succeeds in arriving at something very fundamental.
Synopsis
It isn't necessary to keep on asking questions in order to ascertain the facts. It's enough to observe (perhaps drying laundry and the disbelieving looks of children) and to listen (perhaps to creation stories). Those handed down by the inhabitants of the island country of Vanuatu are entirely different from ours. "What I like is that they are no more or less absurd than other creation myths," comments Rivers, who documents the local inhabitants with both domesticated animals and modern technology. At the same time he is prepared to imply a possible wider view of an otherwise very local perspective on the universe.
About the film
Color, DCP

| | |
| --- | --- |
| Section: | Tribute to Ben Rivers |
| | |
| Director: | Ben Rivers |
| Screenplay: | Ben Rivers |
| Dir. of Photography: | Ben Rivers |
| Editor: | Ben Rivers |
| Producer: | Ben Rivers |
| Contact: | LUX |
Guests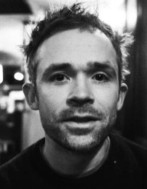 Ben Rivers
Film Director